2019-10-30 09:45:00
GLOBAL WARMING: $50 TLN
НОВАТЭК - Москва, 24 июля 2019 года. ПAO «НОВАТЭК» сегодня опубликовало консолидированную промежуточную сокращенную финансовую отчетность по состоянию на и за три и шесть месяцев, закончившихся 30 июня 2019 г., подготовленную в соответствии с Международными стандартами финансовой отчетности (МСФО).
Основные финансовые показатели деятельности по МСФО
(в миллионах российских рублей, если не указано иное)
GLOBAL WARMING: $50 TLN
BLOOMBERG - The world needs to spend $50 trillion on five areas of technology by 2050 to slash emissions and meet the Paris Agreement's goal of halting global warming, Morgan Stanley analysts wrote in a report.
To reduce net emissions of carbon to zero, the world would have to eradicate the equivalent of 53.5 billion metric tons of carbon dioxide a year, according to the report, which identified renewable energy, electric vehicles, hydrogen, carbon capture and storage, and biofuels as the key technologies that could help meet the target.
Carbon…
Log in to read the publication.
An authorized user gets access to four FREE publications per month.
You can also buy a full access to all publications of the site since January 2014.
Earlier: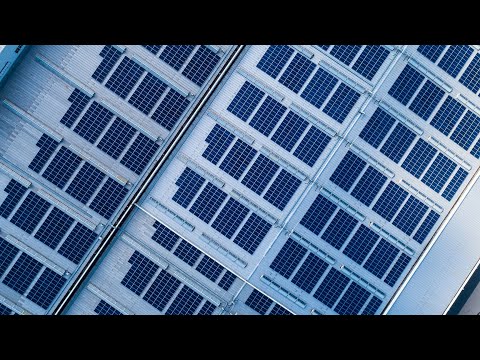 2019, October, 25, 08:45:00
RENEWABLES WILL UP BY 50%
the world's total renewable-based power capacity will grow by 50% between 2019 and 2024. This increase of 1,200 gigawatts – equivalent to the current total power capacity of the United States
2019, October, 23, 11:20:00
RENEWABLE ENERGY BENEFITS
As the IRENA Director-General Francesco La Camera said recently at the International Energy Forum in Riyadh, Saudi Arabia: "It is perfectly possible to generate sufficient cheap, reliable energy from renewable sources. Not only is it possible, but it is also our best option, as it would bring higher socio-economic benefits than business as usual, and it would allow us to effectively address climate change."
2019, October, 9, 13:15:00

CLIMATE, ENERGY CHANGES

Global efforts to tackle climate change are futile as long as opposition to nuclear power persists, delegates heard at the opening session of the International Atomic Energy Agency's International Conference on Climate Change and the Role of Nuclear Power. It is the Vienna-based agency's first conference on this topic.

All Publications »

Tags: CLIMATE, WARMING, ENERGY, RENEWABLE

Chronicle:
2020, December, 4, 12:14:00
7th INTERNATIONAL LNG CONGRESS REVEALS THE BUSINESS PROGRAM
The 7th International LNG Congress will be held on the 7th-8th of June in Madrid, Spain. LNG supply potential in Europe, usage of alternative fuels, vehicles mobility, marine transportation and storage, politics and financing in the market, and small- and large-scale LNG projects will be the main topics of the Congress.
2020, December, 4, 12:05:00
CHEVRON INVESTMENT $14 BLN
Chevron Corporation announced a 2021 organic capital and exploratory spending program of $14 billion
2020, December, 3, 12:00:00
OIL PRICE: NOT ABOVE $49
Brent was up 21 cents, or 0.4%, at $48.46 a barrel . WTI was 11 cents, or 0.2%, higher at $45.39 a barrel.
2020, December, 3, 11:55:00
POWER OF SIBERIA: 113%
Specifically, the aggregate amount of gas supplied in November totaled 113.6 per cent of the planned volume for that month.
2020, December, 3, 11:50:00
RUSSIA'S GAS FOR GERMANY
OMV already has a long-term Russian gas import contract with Gazprom for 6 Bcm/year for deliveries to Austria that is set to run until 2040.
All Publications »