2019-11-05 14:40:00
GLOBAL CLEAN ENERGY DOWN
PLATTS - Current geopolitics may be hurting future oil and gas growth in politically unstable countries, but could also slow the global transition to cleaner energy sources and hinder efforts to combat climate change, panelists at a US Association for Energy Economics conference said Monday.
Protectionist and populist policies are promoting additional fossil fuel production, often at the expense of investment in low carbon technology, said Andreas Goldthau, a professor and research group lead at the Institute for Advanced Sustainability Studies in Germany.
"The world has become less cooperative in recent years," Goldthau said. "That gives you a big problem on a global scale."
Current geopolitics, rife with politicization, trade wars and sanctions, will make sustainable energy goals "extremely difficult," said Eirik Waerness, Equinor's senior vice president and chief economist.
"If we don't have conducive geopolitics, I think there is a risk that we won't have any energy transition," Waerness said.
Waerness said the energy transition will likely require a low level of geopolitical conflict.
"The current situation slows down that transition and exacerbates the situation," he said.
The transition away from carbon-intensive energy could be "uneven" if national oil companies do not invest and is already complicated by the record growth of US shale oil and natural gas output, said Wim Thomas, Shell International's chief energy adviser.
"The success of shale oil has postponed the energy transition by at least a decade," Thomas said.
Amy Myers Jaffe, director of the Council on Foreign Relations energy security and climate change program, said oil sector sanctions imposed by the US, particularly in Iran and Venezuela, have gotten relatively little pushback from allies. This is partly because of the shift away from the scarcity paradigm, where a supply peak is anticipated, as well as concerns about investment risks in politically unstable countries.
"You can just feel the loss of power on a visceral level," Jaffe said.
Rather than peak supply, national oil companies and oil majors are concerned about stranded assets, or oil and gas fields which might not be developed because of declining demand. Jaffe said the shift might change how producers develop fields. Aramco, she pointed to as an example, is looking to not only develop the lowest cost oil but the lowest carbon oil, in line with EU and other climate goals.
"They want their oil to be the one that remains on the market," Jaffe said.
-----
Earlier:
2019, October, 28, 14:10:00
OFFSHORE WIND WILL UP TO $1 TLN
Offshore wind power capacity is set to increase by at least 15-fold worldwide by 2040, becoming a $1 trillion business.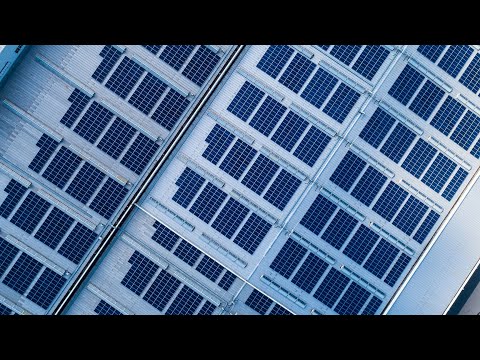 2019, October, 25, 08:45:00
RENEWABLES WILL UP BY 50%
the world's total renewable-based power capacity will grow by 50% between 2019 and 2024. This increase of 1,200 gigawatts – equivalent to the current total power capacity of the United States
2019, October, 18, 11:35:00
NUCLEAR POWER FOR CLIMATE
"I'm worried about the decline of nuclear in the energy mix if governments don't change their policies," Birol said referring to new capacity and lifespan extensions.
All Publications »
Tags:
ENERGY
,
RENEWABLE
,
CLIMATE
Chronicle:
2022, June, 24, 11:34:00
6TH ANNUAL LNG SUMMIT USA
The 6th Edition of Wisdom's Much Acclaimed Annual LNG Summit Will Be Held Live in Houston - PREPARING THE INDUSTRY FOR THE RISE IN DEMAND FOR LNG
2022, June, 24, 11:30:00
RUSSIAN OIL PROTECTION
Certification by the Indian Register of Shipping (IRClass), one of the world's top classification companies, provides a final link in the paperwork chain - after insurance coverage - needed to keep state-owned Sovcomflot's tanker fleet afloat and delivering Russian crude oil to overseas markets.
2022, June, 24, 11:15:00
ЭНЕРГИЯ РУССКОЙ АРКТИКИ
Обсуждалось строительство газовозов и танкеров-челноков. В частности, 15 газовозов запланированы к постройке на судоверфи «Звезда». В планах – строительство дополнительных судов для транспортировки продукции инвесторов по Севморпути.
2022, June, 24, 11:10:00
U.S. SMR FOR POLAND
Last Energy's SMR technology is based on a pressurised water reactor with a capacity of 20 MWe or 60 MWt.
2022, June, 24, 11:05:00
PAKISTAN ENERGY CRISIS
This is the third time this month that Pakistan failed to complete an LNG tender for July, and the country's inability to purchase fuel threatens to exacerbate electricity shortages just as hotter weather boosts air conditioning and power demand.
All Publications »