2019-11-01 14:15:00
RUSSIA'S GAS FOR HUNGARY: +22%
GAZPROM - October 30, 2019 - A working meeting between Alexey Miller, Chairman of the Gazprom Management Committee, and Peter Szijjarto, Minister of Foreign Affairs and Trade of Hungary, took place today in Budapest, Hungary.
The parties discussed the current status and the prospects of their cooperation in the energy sector. A special focus was put on Hungary's increasing demand for Russian gas. In 2019, Gazprom exported an estimated 9.3 billion cubic meters of gas to Hungary from the year's beginning through October 29, and that is already a 22 per cent increase compared with the total gas supplies to Hungary recorded in 2018.
It was pointed out at the meeting that activities aimed at the gas transmission system development are being implemented in Hungary as provided for by the roadmap earlier signed by the parties.
Alexey Miller, as part of the Russian delegation, also took part in the meeting between Vladimir Putin, President of the Russian Federation, and Viktor Orban, Prime Minister of Hungary.
-----
Background
In 2018, Gazprom supplied to Hungary 7.6 billion cubic meters of gas, an increase of 9.3 per cent (7 billion cubic meters) from 2017.
In 2017, Alexey Miller and Peter Szijjarto signed a roadmap to implement a number of measures aimed at developing Hungary's gas transmission system.
-----
Earlier: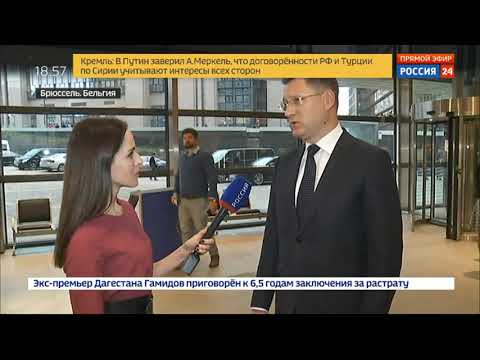 2019, October, 30, 10:15:00
ТРАНЗИТ РУССКОГО ГАЗА
"Мы констатировали, что все процессы запущены и идут по плану, но есть риски не успеть к началу 2020 года. Поэтому в качестве запасного варианта мы готовы обеспечить продление действующего договора по транзиту на 2020 год с изменением некоторых его условий", - отметил Александр Новак.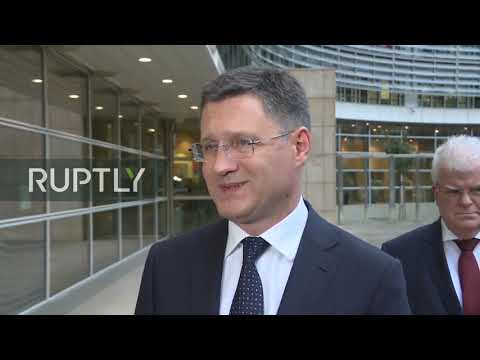 2019, October, 30, 10:10:00
РУССКИЙ ГАЗ ДЛЯ ЕВРОПЫ
"Мы подчеркнули, что Россия готова работать по европейскому законодательству, если необходимо, готова работать и на базе существующего договора с корректировками", - сказал Александр Новак.
All Publications »
Tags:
РОССИЯ
,
ВЕНГРИЯ
,
ГАЗ
,
RUSSIA
,
HUNGARY
,
GAS
Chronicle:
2022, August, 9, 14:14:00
6TH ANNUAL LNG SUMMIT USA
The 6th Edition of Wisdom's Much Acclaimed Annual LNG Summit Will Be Held Live in Houston - PREPARING THE INDUSTRY FOR THE RISE IN DEMAND FOR LNG
2022, August, 9, 14:13:00
2022 SAUDI PIPELINES INTERNATIONAL CONFERENCE & EXIBITIONS
Eventat Co (a Saudi local company) is hosting the first-ever "2022 Saudi Pipelines International Conference & Exhibitions" from 4-6 October, 2022 at the Dhahran Expo, Dammam (Eastern Province), Kingdom of Saudi Arabia. The three-day conference and exhibition are dedicated to bringing together over "50+ Regional/International speakers, 100+ Sponsors/Exhibitors, 1000+ Delegates and 3000+ Visitors" from around the globe who carry significant interest in enhancing the pipelines lifecycle for the current and future.
2022, August, 9, 14:10:00
RUSSIA FOR ITER FUSION
The 25th batch of Russian electrical equipment was successfully delivered to the construction site of the international thermonuclear experimental reactor Iter in France,
2022, August, 8, 12:45:00
OPEC OIL PRICE: $100.01
The price of OPEC basket of thirteen crudes stood at $100.01 a barrel
2022, August, 8, 12:40:00
РАЗВИТИЕ ЭНЕРГЕТИКИ РОССИИ, ТУРЦИИ
Особое место в двустороннем взаимодействии занимает сфера энергетики: успешно функционируют газопроводы «Турецкий поток» и «Голубой поток», продолжается строительство первой турецкой АЭС «Аккую».
All Publications »