2019-11-01 14:15:00
RUSSIA'S GAS FOR HUNGARY: +22%
GAZPROM - October 30, 2019 - A working meeting between Alexey Miller, Chairman of the Gazprom Management Committee, and Peter Szijjarto, Minister of Foreign Affairs and Trade of Hungary, took place today in Budapest, Hungary.
The parties discussed the current status and the prospects of their cooperation in the energy sector. A special focus was put on Hungary's increasing demand for Russian gas. In 2019, Gazprom exported an estimated 9.3 billion cubic meters of gas to Hungary from the year's beginning through October 29, and that is already a 22 per cent increase compared with the total gas supplies to Hungary recorded…
Log in to read the publication.
An authorized user gets access to four FREE publications per month.
You can also buy a full access to all publications of the site since January 2014.
Earlier: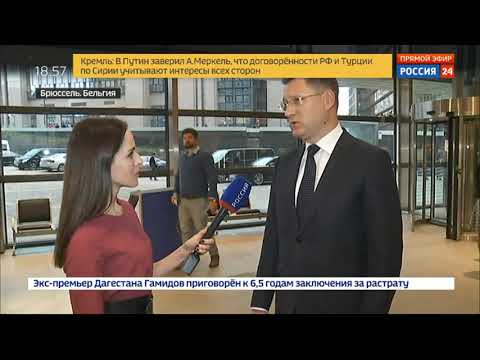 2019, October, 30, 10:15:00
ТРАНЗИТ РУССКОГО ГАЗА
"Мы констатировали, что все процессы запущены и идут по плану, но есть риски не успеть к началу 2020 года. Поэтому в качестве запасного варианта мы готовы обеспечить продление действующего договора по транзиту на 2020 год с изменением некоторых его условий", - отметил Александр Новак.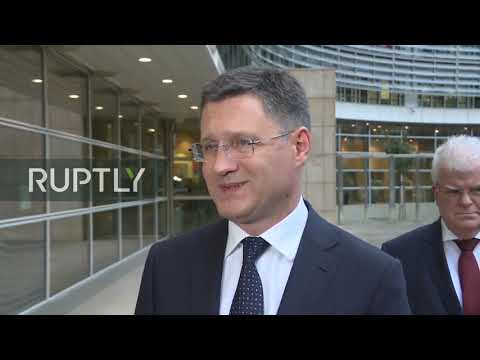 2019, October, 30, 10:10:00
РУССКИЙ ГАЗ ДЛЯ ЕВРОПЫ
"Мы подчеркнули, что Россия готова работать по европейскому законодательству, если необходимо, готова работать и на базе существующего договора с корректировками", - сказал Александр Новак.
All Publications »
Tags:
РОССИЯ
,
ВЕНГРИЯ
,
ГАЗ
,
RUSSIA
,
HUNGARY
,
GAS
Chronicle:
2021, April, 14, 12:19:58
OIL PRICE: ABOVE $64 STILL
Brent rose 85 cents, or 1.3%, to $64.52 a barrel. WTI added 82 cents, or 1.4%, to $61 a barrel.
2021, April, 14, 12:15:00
GLOBAL OIL DEMAND WILL UP BY 6 MBD
In 2021, world oil demand growth is expected to increase by about 6.0 mb/d y-o-y, representing an upward revision of about 0.1 mb/d from last month's report.
2021, April, 14, 12:10:00
U.S. OIL PRODUCTION WILL UP
Higher prices are buoying drillers' confidence. Benchmark Nymex oil gained nearly 35% in the past four months after OPEC and its alliance cut production to strike a balance between demand and supply. The fossil fuel is also getting a bump as Covid-19 vaccinations progress and Americans travel again, boosting gasoline consumption.
2021, April, 14, 12:05:00
EUROPE NEED €150 BLN PER YEAR
The financing for the EU economic plan, agreed at 750 billion euros in 2018 prices, but totalling around 800 billion euros at current prices,
2021, April, 14, 12:00:00
EUROPEAN WIND INVESTMENT $51 BLN
The investments financed 19.6 GW of capacity that will be constructed in the coming years. Around 13 GW of this will be in the EU.
All Publications »