2019-11-01 14:15:00
RUSSIA'S GAS FOR HUNGARY: +22%
GAZPROM - October 30, 2019 - A working meeting between Alexey Miller, Chairman of the Gazprom Management Committee, and Peter Szijjarto, Minister of Foreign Affairs and Trade of Hungary, took place today in Budapest, Hungary.
The parties discussed the current status and the prospects of their cooperation in the energy sector. A special focus was put on Hungary's increasing demand for Russian gas. In 2019, Gazprom exported an estimated 9.3 billion cubic meters of gas to Hungary from the year's beginning through October 29, and that is already a 22 per cent increase compared with the total gas supplies to Hungary recorded in 2018.
It was pointed out at the meeting that activities aimed at the gas transmission system development are being implemented in Hungary as provided for by the roadmap earlier signed by the parties.
Alexey Miller, as part of the Russian delegation, also took part in the meeting between Vladimir Putin, President of the Russian Federation, and Viktor Orban, Prime Minister of Hungary.
-----
Background
In 2018, Gazprom supplied to Hungary 7.6 billion cubic meters of gas, an increase of 9.3 per cent (7 billion cubic meters) from 2017.
In 2017, Alexey Miller and Peter Szijjarto signed a roadmap to implement a number of measures aimed at developing Hungary's gas transmission system.
-----
Earlier: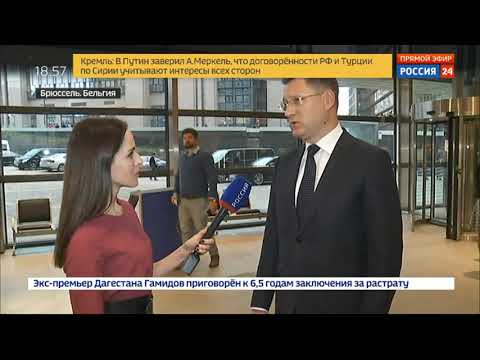 2019, October, 30, 10:15:00
ТРАНЗИТ РУССКОГО ГАЗА
"Мы констатировали, что все процессы запущены и идут по плану, но есть риски не успеть к началу 2020 года. Поэтому в качестве запасного варианта мы готовы обеспечить продление действующего договора по транзиту на 2020 год с изменением некоторых его условий", - отметил Александр Новак.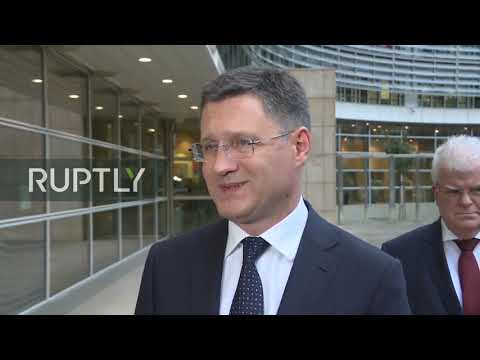 2019, October, 30, 10:10:00
РУССКИЙ ГАЗ ДЛЯ ЕВРОПЫ
"Мы подчеркнули, что Россия готова работать по европейскому законодательству, если необходимо, готова работать и на базе существующего договора с корректировками", - сказал Александр Новак.
All Publications »
Tags:
РОССИЯ
,
ВЕНГРИЯ
,
ГАЗ
,
RUSSIA
,
HUNGARY
,
GAS
Chronicle:
2023, January, 25, 10:18:00
TRANSPORTATION OIL AND GAS CONGRESS 2023 (TOGC 2023)
Transportation Oil and Gas Congress 2023 (TOGC 2023) takes place on February 20-21, 2023. The Congress brings together representatives from the whole pipeline chain and focuses on both strategic and technical issues of the oil and gas pipeline transportation.
2023, January, 25, 10:15:00
U.S. POWER GRID PROBLEMS
The significant changing consumption needs and generation patterns are causing significant concerns that existing ageing infrastructure is becoming a major source of risk to power grid safety, reliability and financial exposure and in failing to deliver power on the expected 24 x 7, we need.
2023, January, 25, 10:10:00
СПГ КОНГРЕСС РОССИЯ 2023
СПГ Конгресс Россия – это международная инвестиционная площадка, где традиционно собираются лидеры индустрии. Ежегодно в мероприятии принимают участие более 250 операторов крупно-, средне- и малотоннажных СПГ-проектов, водородных проектов, правительство и технологические лидеры СПГ-индустрии.
2023, January, 23, 12:35:00
EUROPEAN GAS PRICES UPDOWN
Dutch front-month futures, were 0.2% lower at €66.80 a megawatt-hour by 8:58 a.m. in Amsterdam, after rising as much as 3.1% earlier.
All Publications »