2019-11-01 14:15:00
RUSSIA'S GAS FOR HUNGARY: +22%
GAZPROM - October 30, 2019 - A working meeting between Alexey Miller, Chairman of the Gazprom Management Committee, and Peter Szijjarto, Minister of Foreign Affairs and Trade of Hungary, took place today in Budapest, Hungary.
The parties discussed the current status and the prospects of their cooperation in the energy sector. A special focus was put on Hungary's increasing demand for Russian gas. In 2019, Gazprom exported an estimated 9.3 billion cubic meters of gas to Hungary from the year's beginning through October 29, and that is already a 22 per cent increase compared with the total gas supplies to Hungary recorded in 2018.
It was pointed out at the meeting that activities aimed at the gas transmission system development are being implemented in Hungary as provided for by the roadmap earlier signed by the parties.
Alexey Miller, as part of the Russian delegation, also took part in the meeting between Vladimir Putin, President of the Russian Federation, and Viktor Orban, Prime Minister of Hungary.
-----
Background
In 2018, Gazprom supplied to Hungary 7.6 billion cubic meters of gas, an increase of 9.3 per cent (7 billion cubic meters) from 2017.
In 2017, Alexey Miller and Peter Szijjarto signed a roadmap to implement a number of measures aimed at developing Hungary's gas transmission system.
-----
Earlier: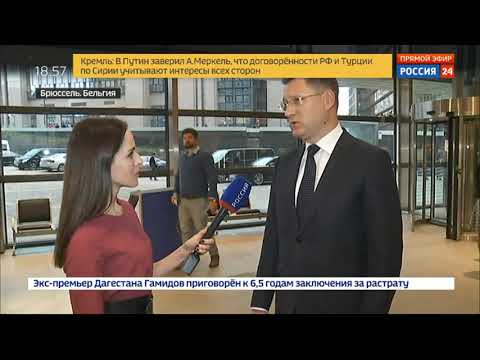 2019, October, 30, 10:15:00
ТРАНЗИТ РУССКОГО ГАЗА
"Мы констатировали, что все процессы запущены и идут по плану, но есть риски не успеть к началу 2020 года. Поэтому в качестве запасного варианта мы готовы обеспечить продление действующего договора по транзиту на 2020 год с изменением некоторых его условий", - отметил Александр Новак.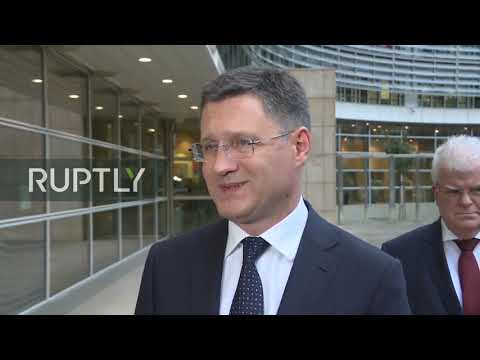 2019, October, 30, 10:10:00
РУССКИЙ ГАЗ ДЛЯ ЕВРОПЫ
"Мы подчеркнули, что Россия готова работать по европейскому законодательству, если необходимо, готова работать и на базе существующего договора с корректировками", - сказал Александр Новак.
All Publications »
Tags:
РОССИЯ
,
ВЕНГРИЯ
,
ГАЗ
,
RUSSIA
,
HUNGARY
,
GAS
Chronicle:
2022, January, 26, 12:18:00
ГИДРОЭНЕРГЕТИКА ЦЕНТРАЛЬНАЯ АЗИЯ И КАСПИЙ 2022
Инвестиционные проекты строительства и модернизации будут представлены на международном конгрессе и выставке «Гидроэнергетика Центральная Азия и Каспий 2022»
2022, January, 26, 12:15:00
HYDROPOWER FOR ECUADOR 2.4 GW $6.7 BLN
The Santiago project would comprise eight power generation units, with 304.10 MW Francis-type turbines and would require US$3bn of private investments for a total budget of US$6.7bn.
2022, January, 25, 13:10:00
OIL PRICE: NOT ABOVE $88
Brent rose 61 cents, or 0.7%, to $86.88 a barrel, WTI climbed 44 cents, or 0.5%, to $83.75 a barrel.
2022, January, 25, 13:05:00
RUSSIAN SMR NUCLEAR
Small Modular Reactors Day was an international platform for discussing the benefits of Small Modular Reactors, the prospects for their development and how this technology can be applied around the world.
2022, January, 25, 13:00:00
U.S. NUCLEAR FOR POLAND
The MoUs - signed in both Gdańsk and Westinghouse's office in Warsaw - include cooperation on the possible construction of six AP1000 plants for the Polish nuclear power plant programme.
2022, January, 25, 12:55:00
SPAIN ENERGY PRICES UP
Energy costs drove most of the increase, with a 95.9% jump in December from a year earlier,
All Publications »