2019-11-01 14:15:00
RUSSIA'S GAS FOR HUNGARY: +22%
GAZPROM - October 30, 2019 - A working meeting between Alexey Miller, Chairman of the Gazprom Management Committee, and Peter Szijjarto, Minister of Foreign Affairs and Trade of Hungary, took place today in Budapest, Hungary.
The parties discussed the current status and the prospects of their cooperation in the energy sector. A special focus was put on Hungary's increasing demand for Russian gas. In 2019, Gazprom exported an estimated 9.3 billion cubic meters of gas to Hungary from the year's beginning through October 29, and that is already a 22 per cent increase compared with the total gas supplies to Hungary recorded…
Log in to read the publication.
An authorized user gets access to four FREE publications per month.
You can also buy a full access to all publications of the site since January 2014.
Earlier: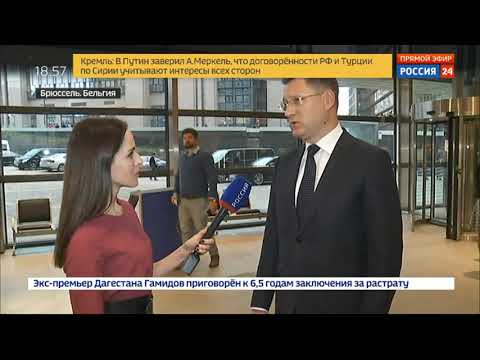 2019, October, 30, 10:15:00
ТРАНЗИТ РУССКОГО ГАЗА
"Мы констатировали, что все процессы запущены и идут по плану, но есть риски не успеть к началу 2020 года. Поэтому в качестве запасного варианта мы готовы обеспечить продление действующего договора по транзиту на 2020 год с изменением некоторых его условий", - отметил Александр Новак.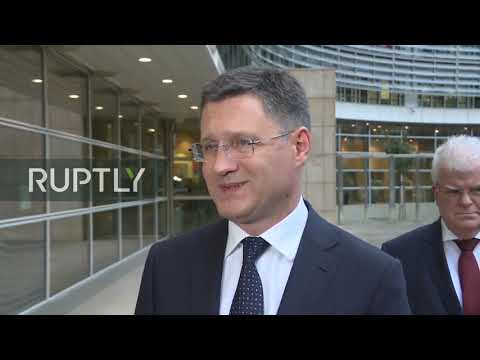 2019, October, 30, 10:10:00
РУССКИЙ ГАЗ ДЛЯ ЕВРОПЫ
"Мы подчеркнули, что Россия готова работать по европейскому законодательству, если необходимо, готова работать и на базе существующего договора с корректировками", - сказал Александр Новак.
All Publications »
Tags:
РОССИЯ
,
ВЕНГРИЯ
,
ГАЗ
,
RUSSIA
,
HUNGARY
,
GAS
Chronicle:
2021, January, 20, 14:24:00
7th INTERNATIONAL LNG CONGRESS REVEALS THE BUSINESS PROGRAM
The 7th International LNG Congress will be held on the 7th-8th of June in Madrid, Spain. LNG supply potential in Europe, usage of alternative fuels, vehicles mobility, marine transportation and storage, politics and financing in the market, and small- and large-scale LNG projects will be the main topics of the Congress.
2021, January, 20, 14:20:00
UAE HYDROGEN ENERGY
Abu Dhabi National Oil Co (Adnoc) formed an alliance with Mubadala Investment Co and ADQ to produce hydrogen from renewable energy, known as green hydrogen,
2021, January, 20, 14:15:00
SOLAR MARKET EXPANDING
The expanding solar market could also provide a needed source of employment for the recession-stricken nation. Renewable energy employs 11.5 million people worldwide, and solar power accounts for 33% of that
2021, January, 19, 14:00:00
OIL PRICE: ABOVE $55 YET
Brent rose 46 cents to $55.21 a barrel. WTI was at $52.40 a barrel, up 4 cents.
2021, January, 19, 13:55:00
GLOBAL INDEXES UP ANEW
S&P 500 futures rising 0.6% and Nasdaq futures up 0.9% after the long holiday weekend.
2021, January, 19, 13:50:00
EU GAS MARKETS ARE CHANGING
The European Commission is planning to issue new proposals for gas legislation in the last quarter of 2021. EU gas markets are on the cusp of dramatic changes.
All Publications »