2019-11-01 14:15:00
RUSSIA'S GAS FOR HUNGARY: +22%
GAZPROM - October 30, 2019 - A working meeting between Alexey Miller, Chairman of the Gazprom Management Committee, and Peter Szijjarto, Minister of Foreign Affairs and Trade of Hungary, took place today in Budapest, Hungary.
The parties discussed the current status and the prospects of their cooperation in the energy sector. A special focus was put on Hungary's increasing demand for Russian gas. In 2019, Gazprom exported an estimated 9.3 billion cubic meters of gas to Hungary from the year's beginning through October 29, and that is already a 22 per cent increase compared with the total gas supplies to Hungary recorded…
Log in to read the publication.
An authorized user gets access to four FREE publications per month.
You can also buy a full access to all publications of the site since January 2014.
Earlier: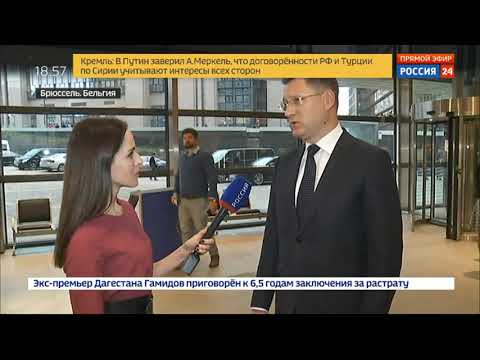 2019, October, 30, 10:15:00
ТРАНЗИТ РУССКОГО ГАЗА
"Мы констатировали, что все процессы запущены и идут по плану, но есть риски не успеть к началу 2020 года. Поэтому в качестве запасного варианта мы готовы обеспечить продление действующего договора по транзиту на 2020 год с изменением некоторых его условий", - отметил Александр Новак.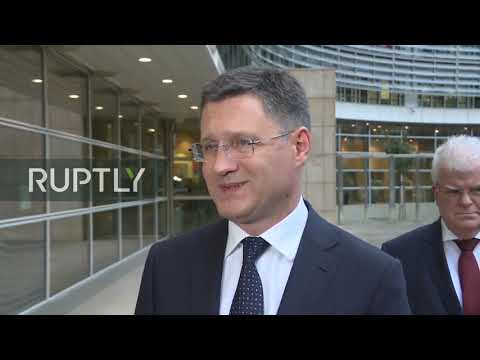 2019, October, 30, 10:10:00
РУССКИЙ ГАЗ ДЛЯ ЕВРОПЫ
"Мы подчеркнули, что Россия готова работать по европейскому законодательству, если необходимо, готова работать и на базе существующего договора с корректировками", - сказал Александр Новак.
All Publications »
Tags:
РОССИЯ
,
ВЕНГРИЯ
,
ГАЗ
,
RUSSIA
,
HUNGARY
,
GAS
Chronicle:
2020, September, 28, 11:40:00
CHINA'S CARBON NEUTRALITY 2060
Official greenhouse gas measurements place China as the world's largest emitter, at almost 12,500 million tonnes a year,
2020, September, 28, 11:35:00
VIRTUAL POWER PLANTS FOR CONSUMERS
Now, electric grids are increasingly decentralizing, giving rise to cloud-based systems that pool resources to meet fluctuating consumer demand.
2020, September, 28, 11:30:00
U.S. RIGS UP 6 TO 261
U.S. Rig Count is up 6 from last week to 261, Canada Rig Count is up 7 from last week to 71
2020, September, 25, 13:20:00
OIL PRICE: NEAR $42
Brent was up 30 cents at $42.24 a barrel, WTI rose 23 cents to $40.54 a barrel.
2020, September, 25, 13:15:00
U.S. GAS CONSUMPTION DOWN
Natural gas consumption in the U.S. industrial sector declined from 25.4 billion cubic feet per day (Bcf/d) in January 2020 to 20.1 Bcf/d in June 2020,
2020, September, 25, 13:10:00
CHINA LNG IMPORTS UP
China LNG imports are set to hit a record 65-67 million tonnes this year
All Publications »