2019-11-01 14:15:00
RUSSIA'S GAS FOR HUNGARY: +22%
GAZPROM - October 30, 2019 - A working meeting between Alexey Miller, Chairman of the Gazprom Management Committee, and Peter Szijjarto, Minister of Foreign Affairs and Trade of Hungary, took place today in Budapest, Hungary.
The parties discussed the current status and the prospects of their cooperation in the energy sector. A special focus was put on Hungary's increasing demand for Russian gas. In 2019, Gazprom exported an estimated 9.3 billion cubic meters of gas to Hungary from the year's beginning through October 29, and that is already a 22 per cent increase compared with the total gas supplies to Hungary recorded in 2018.
It was pointed out at the meeting that activities aimed at the gas transmission system development are being implemented in Hungary as provided for by the roadmap earlier signed by the parties.
Alexey Miller, as part of the Russian delegation, also took part in the meeting between Vladimir Putin, President of the Russian Federation, and Viktor Orban, Prime Minister of Hungary.
-----
Background
In 2018, Gazprom supplied to Hungary 7.6 billion cubic meters of gas, an increase of 9.3 per cent (7 billion cubic meters) from 2017.
In 2017, Alexey Miller and Peter Szijjarto signed a roadmap to implement a number of measures aimed at developing Hungary's gas transmission system.
-----
Earlier: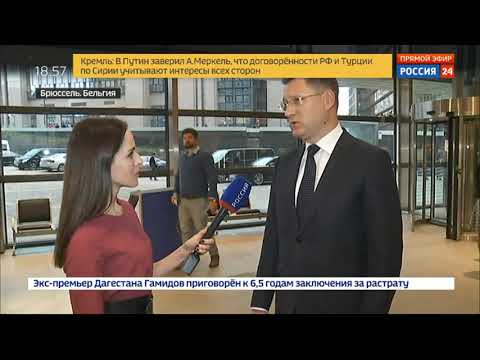 2019, October, 30, 10:15:00
ТРАНЗИТ РУССКОГО ГАЗА
"Мы констатировали, что все процессы запущены и идут по плану, но есть риски не успеть к началу 2020 года. Поэтому в качестве запасного варианта мы готовы обеспечить продление действующего договора по транзиту на 2020 год с изменением некоторых его условий", - отметил Александр Новак.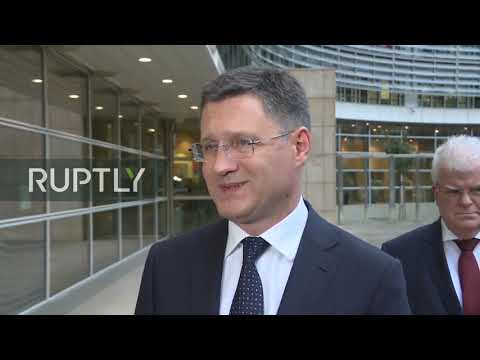 2019, October, 30, 10:10:00
РУССКИЙ ГАЗ ДЛЯ ЕВРОПЫ
"Мы подчеркнули, что Россия готова работать по европейскому законодательству, если необходимо, готова работать и на базе существующего договора с корректировками", - сказал Александр Новак.
All Publications »
Tags:
РОССИЯ
,
ВЕНГРИЯ
,
ГАЗ
,
RUSSIA
,
HUNGARY
,
GAS
Chronicle:
2021, July, 9, 12:00:00
ARGENTINA'S NUCLEAR SMR
Before work was suspended, it was in line to be the world's first operating SMR. The government licensed it as a prototype in 2009.
2021, July, 9, 11:55:00
CHILE'S COAL GENERATION DOWN
In June 2021, the Chamber of Deputies of Chile has approved a bill that prohibits the installation and operation of coal-fired power plants.
2021, July, 8, 12:50:00
OIL PRICE: NEAR $73
Brent slipped by 23 cents, or 0.3%, to $73.20 a barrel, WTI were down 33 cents, or 0.5%, at $71.87 a barrel.
2021, July, 8, 12:45:00
OIL PRICES 2021-22: $72-$67
We expect rising production will reduce the persistent global oil inventory draws that have occurred for much of the past year and keep prices similar to current levels, averaging $72/b during the second half of 2021 (2H21).
2021, July, 8, 12:40:00
EUROPE CLIMATE RULES
According to draft proposals seen by market sources, the CBAM will replace the current system of free carbon allowances for metals sectors, and tighten allowances in the European Emissions Trading System generally, a bone of contention for some.
2021, July, 8, 12:35:00
ASIA INDEXES DOWN ANEW
The Hang Seng index (.HSI) led losses with a 1.9% drop, its eighth consecutive session in the red, with more falls in internet giants Tencent (0700.HK), Meituan (3690.HK) and Alibaba (9988.HK) as the sector reels from sweeping Chinese regulatory scrutinty.
All Publications »