2019-11-08 11:00:00
SAUDI ARAMCO'S OIL FOR CHINA: +151 TBD
SAUDI ARAMCO - SHANGHAI, CHINA, November 07, 2019 - Saudi Aramco signed crude oil sales agreements for 2020 with five Chinese customers, increasing total volume by 151,000 barrels per day compared to their 2019 supply contracts. These new sales agreements further solidify the Company's position as China's top crude supplier.
These five new agreements were signed separately on the sideline of the second China International Import Expo (CIIE), the largest trade fair held under the patronage of Chinese President Xi Jinping.
Commenting…
Log in to read the publication.
An authorized user gets access to four FREE publications per month.
You can also buy a full access to all publications of the site since January 2014.
Earlier: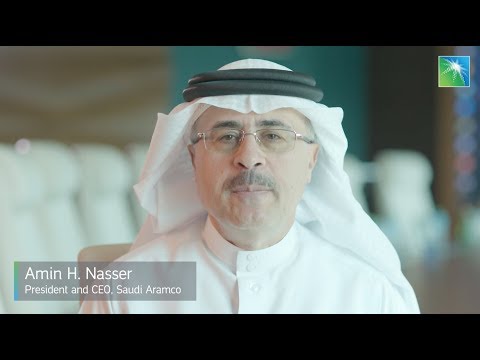 2019, November, 7, 13:41:48
SAUDI ARAMCO IPO
Saudi Aramco's vision is to be the world's pre-eminent integrated energy and chemicals company.
2019, November, 5, 14:25:00
SAUDI ARAMCO'S PROFIT $68.2 BLN
Saudi Aramco earned net income of $68.2 billion compared with $83.1 billion for the same period a year ago, it said in a statement posted on its website. The state company's revenue slipped to $217 billion from $233 billion.
2019, November, 5, 14:20:00
SAUDI ARAMCO'S VALUE $1.5 TLN
Bankers have told the Saudi government that investors will likely value the company at around $1.5 trillion, somewhat below the $2 trillion valuation by Saudi Crown Prince Mohammad Bin Salman when he first floated the idea of an IPO nearly four years ago.
All Publications »
Tags:
SAUDI
,
ARAMCO
,
CHINA
Chronicle:
2020, June, 2, 14:48:00
PUBLIC PRIVATE PARTNERSHIP WORKSHOP: FINANCING, PROJECTS & CONTRACTS
Singapore – The Public Private Partnership (PPP): Financing, Projects & Contracts workshop is back for 2020. With more sessions in different locations, Infocus International is delighted to bring one of their best events to professionals from all around the world.
2020, June, 2, 14:45:00
LOW-CARBON NUCLEAR RECOVERY
Investing in nuclear power as part of the post-virus recovery would help stimulate the economy and ease the path towards carbon neutrality,
2020, June, 2, 14:40:00
FRANCE'S ECONOMY WILL DOWN 11%
France imposed one of the Europe's strictest lockdowns in mid-March and only began removing restrictions on May 11
2020, June, 2, 14:35:00
POWER CONTRACTS & NEGOTIATION
Power Contracts & Negotiation 30 June – 2 July 2020, Singapore 21 – 23 September 2020, Johannesburg
2020, June, 1, 11:05:00
OIL PRICE: NEAR $38
Brent was unchanged at $37.84 per barrel, WTI for July delivery were at $35.53 a barrel
2020, June, 1, 11:00:00
OH THESE TERRIBLE RUSSIANS!
It is clear the Chinese, Russians, North Koreans, Iranians, etc. have been actively trying to hack into the US grid
All Publications »