2019-12-13 10:50:00
SUSTAINABLE POSITION OF GAZPROM
GAZPROM - December 12, 2019 - Gazprom's positions to remain stable in long run
The Gazprom Management Committee took note of the information about the impacts of the events of 2019 on the long-term outlook for the global energy market.
It was highlighted that the ongoing growth in natural gas consumption around the world is one of the chief trends of 2019.
China continues to demonstrate significant growth. In 2018, the country's gas consumption went up by 18 per cent. By the end…
Log in to read the publication.
An authorized user gets access to four FREE publications per month.
You can also buy a full access to all publications of the site since January 2014.
Earlier: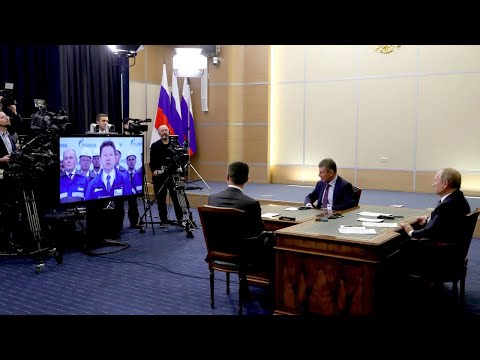 2019, December, 4, 12:35:00
ГАЗ "СИЛЫ СИБИРИ" ДЛЯ КИТАЯ
«Сегодня историческое событие для России и Китая. "Восточный" маршрут, "Сила Сибири" — это глобальный, стратегически значимый и взаимовыгодный проект. Новая орбита сотрудничества двух стран в энергетике с перспективой дальнейшего развития. Чистая энергия сегодня и в будущем, на десятилетия вперед», — сказал Алексей Миллер.
2019, November, 29, 15:35:00
RUSSIA UKRAINE GAS TALKS
The parties discussed Russian-Ukrainian cooperation in the gas sector, including the settling of mutual claims related to the execution of contracts, the terms of transiting Russian gas to Europe from 2020 onward, and the outlook for direct purchases of Russian gas for Ukrainian consumers.
All Publications »
Tags:
ГАЗПРОМ
,
GAZPROM
Chronicle:
2020, August, 10, 11:35:00
OIL PRICE: NEAR $45 AGAIN
Brent rose 34 cents, or 0.8%, to $44.74 a barrel , WTI were up 47 cents, or 1.1%, to $41.69 a barrel.
2020, August, 10, 11:30:00
GLOBAL STOCKS UP
The broader Euro STOXX 600 rose 0.6%
2020, August, 10, 11:25:00
OIL, GAS M&A
The top country in terms of M&A deals activity in Q2 2020 was the US with 83 deals, followed by China with 33 and Canada with 21.
2020, August, 10, 11:15:00
SAUDI ARAMCO NET INCOME $23.2 BLN
The Saudi Arabian Oil Company ("Aramco" or "the Company") announced its results for the second quarter and first half of 2020,
2020, August, 10, 11:09:00
POWER PURCHASE AGREEMENT BANKABILITY
This PPA workshop will draw on a database of some 100 PPAs from across the world and all types of power generation technologies. We will further discuss a wide range of country and project case studies from emerging markets and compare them with international experience in the power sector.
All Publications »