2019-09-03 13:00:00
NUCLEAR POWER BENEFITS
WNN - 02 September 2019 - Viewpoint: The climate and economic benefits of nuclear power
The European Union puts it bluntly: We must reduce the level of CO2 emissions and we need to start doing it right now. While some EU Member States are more advanced in achieving their climate and energy goals, others are lagging behind, writes Yves Desbazeille, director general of Foratom.
Their tardiness is often not the result of ill will, but rather caused by the broad…
Log in to read the publication.
An authorized user gets access to four FREE publications per month.
You can also buy a full access to all publications of the site since January 2014.
Earlier: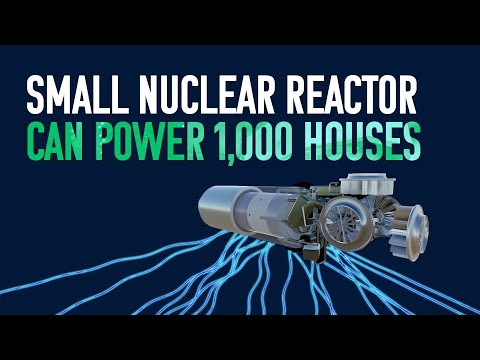 2019, September, 2, 12:30:00
THE NEW U.S. NUCLEAR POWER
DOE is currently working with the Department of Defense to demonstrate and deploy microreactors as early as 2023. These smaller, transportable, factory-built systems can boost resiliency and reliability of energy at remote military locations.
2019, September, 2, 12:20:00
SWITZERLAND WILL CUT EMISSIONS TO ZERO
The Swiss government has announced it will cut its greenhouse gas emissions to a net-zero level by 2050. According to Swiss government statistics, about 60% of Switzerland's electricity generation comes from renewable sources, most of it from hydro (56.6%). Nuclear contributes about 37.6% and about 2.5% comes from fossil fuels.
2019, August, 30, 10:30:00
STRONG NUCLEAR GROWTH
The world's nuclear plants continue to perform excellently. Growth is strong, with more than 20 new reactors scheduled to be connected before the end of 2020. For the industry to reach the Harmony goal of supplying at least 25% of the world's electricity before 2050, much greater commitment from policymakers will be required.
All Publications »
Tags:
NUCLEAR
,
POWER
,
ENERGY
Chronicle:
2021, May, 12, 12:39:00
7th INTERNATIONAL LNG CONGRESS REVEALS THE BUSINESS PROGRAM
The 7th International LNG Congress will be held on the 7th-8th of June in Madrid, Spain. LNG supply potential in Europe, usage of alternative fuels, vehicles mobility, marine transportation and storage, politics and financing in the market, and small- and large-scale LNG projects will be the main topics of the Congress.
2021, May, 12, 12:35:00
INDIA'S ENERGY STORAGE MARKET
Currently, renewables form 10% of India's total power generation and that share will increase to 31% by 2030 with 450GW coming online.
2021, May, 12, 12:30:00
DUTCH CARBON STORAGE $2.4 BLN
The government has said it will grant a total of 5 billion euros in subsidies in 2021 for technologies that will help it achieve its climate goals.
2021, May, 12, 12:25:00
HYDROGEN ECONOMY & CCS
The gist of the technical case for CCS in a hydrogen economy is that, so long as fossil fuels are available and deliver a high energy return on energy invested (EROEI), it is inherently cheaper and more efficient to produce hydrogen from fossil fuels by reforming, rather than by electrolysis of water.
2021, May, 12, 12:20:00
U.S. RIGS UP 8 TO 448
U.S. Rig Count is up 8 from last week to 448, Canada Rig Count is up 4 from last week to 55,
2021, May, 7, 15:00:00
OIL PRICE: NEAR $68
Brent fwere up 1 cent at $68.12 a barrel. WTI eased by 2 cents to $64.69.
All Publications »