2019-09-03 13:00:00
NUCLEAR POWER BENEFITS
WNN - 02 September 2019 - Viewpoint: The climate and economic benefits of nuclear power
The European Union puts it bluntly: We must reduce the level of CO2 emissions and we need to start doing it right now. While some EU Member States are more advanced in achieving their climate and energy goals, others are lagging behind, writes Yves Desbazeille, director general of Foratom.
Their tardiness is often not the result of ill will, but rather caused by the broad…
Log in to read the publication.
An authorized user gets access to four FREE publications per month.
You can also buy a full access to all publications of the site since January 2014.
Earlier: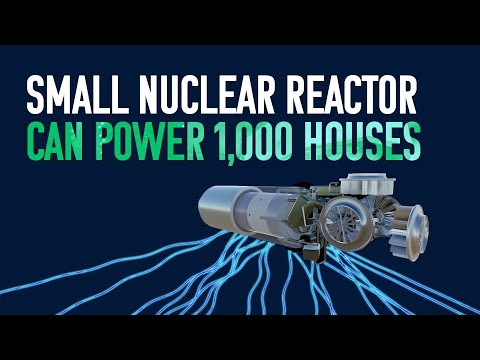 2019, September, 2, 12:30:00
THE NEW U.S. NUCLEAR POWER
DOE is currently working with the Department of Defense to demonstrate and deploy microreactors as early as 2023. These smaller, transportable, factory-built systems can boost resiliency and reliability of energy at remote military locations.
2019, September, 2, 12:20:00
SWITZERLAND WILL CUT EMISSIONS TO ZERO
The Swiss government has announced it will cut its greenhouse gas emissions to a net-zero level by 2050. According to Swiss government statistics, about 60% of Switzerland's electricity generation comes from renewable sources, most of it from hydro (56.6%). Nuclear contributes about 37.6% and about 2.5% comes from fossil fuels.
2019, August, 30, 10:30:00
STRONG NUCLEAR GROWTH
The world's nuclear plants continue to perform excellently. Growth is strong, with more than 20 new reactors scheduled to be connected before the end of 2020. For the industry to reach the Harmony goal of supplying at least 25% of the world's electricity before 2050, much greater commitment from policymakers will be required.
All Publications »
Tags:
NUCLEAR
,
POWER
,
ENERGY
Chronicle:
2021, March, 3, 12:34:00
7TH MOZAMBIQUE MINING, OIL & GAS AND ENERGY CONFERENCE AND EXIBITION
Since 2008 MMEC has been covering the key developments, policies and projects in Mozambique's extractive industries. It has become an important networking platform for all stakeholders by showcasing the huge opportunities in the Mining, Energy and Oil & Gas sectors and their ramification on the national economy.
2021, March, 3, 12:33:00
ГОРНОРУДНАЯ ПРОМЫШЛЕННОСТЬ РОССИИ И СНГ: СПИСОК УЧАСТНИКОВ
200+ руководителей горнодобывающих предприятий России и СНГ, а также компаний-поставщиков технологий, оборудования и услуг для отрасли принимают участие в международной профессиональной Конференции и техническом визите «Горнорудная промышленность России и СНГ 2021: строительство и модернизация» (Курск, 24-25 марта 2021).
2021, March, 3, 12:30:00
RENEWABLES FOR EUROPE +14.7 GW
Europe is seen to install 105 GW of new wind over the next five years, adding to the 220 GW it has now.
2021, March, 3, 12:20:00
SPAIN RENEWABLES ELECTRICITY 59%
The share of renewables in the total daily power production stayed above 50% throughout the month and twice reached 68.4%,
2021, March, 3, 12:10:00
NUCLEAR POWER FOR BRAZIL
The construction of Angra-3 started in the 1980s but was halted owing to a lack of resources.
2021, March, 3, 12:05:00
RUSHYDRO NET PROFIT RUB 46.6 BLN
RusHydro Group (hereinafter referred to as the "Group", ticker symbol: MOEX, LSE: HYDR; OTCQX: RSHYY) announces its audited consolidated financial statements for the year ended December 31, 2020, prepared in accordance with International Financial Reporting Standards (IFRS).
All Publications »