2019-09-03 13:00:00
NUCLEAR POWER BENEFITS
WNN - 02 September 2019 - Viewpoint: The climate and economic benefits of nuclear power
The European Union puts it bluntly: We must reduce the level of CO2 emissions and we need to start doing it right now. While some EU Member States are more advanced in achieving their climate and energy goals, others are lagging behind, writes Yves Desbazeille, director general of Foratom.
Their tardiness is often not the result of ill will, but rather caused by the broad…
Log in to read the publication.
An authorized user gets access to four FREE publications per month.
You can also buy a full access to all publications of the site since January 2014.
Earlier: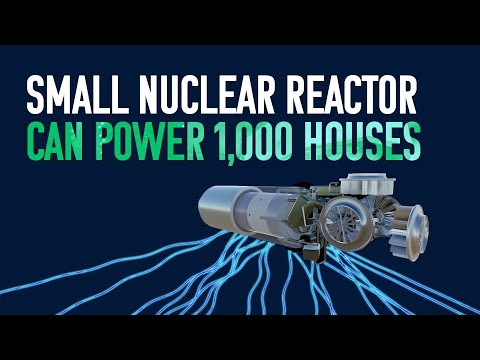 2019, September, 2, 12:30:00
THE NEW U.S. NUCLEAR POWER
DOE is currently working with the Department of Defense to demonstrate and deploy microreactors as early as 2023. These smaller, transportable, factory-built systems can boost resiliency and reliability of energy at remote military locations.
2019, September, 2, 12:20:00
SWITZERLAND WILL CUT EMISSIONS TO ZERO
The Swiss government has announced it will cut its greenhouse gas emissions to a net-zero level by 2050. According to Swiss government statistics, about 60% of Switzerland's electricity generation comes from renewable sources, most of it from hydro (56.6%). Nuclear contributes about 37.6% and about 2.5% comes from fossil fuels.
2019, August, 30, 10:30:00
STRONG NUCLEAR GROWTH
The world's nuclear plants continue to perform excellently. Growth is strong, with more than 20 new reactors scheduled to be connected before the end of 2020. For the industry to reach the Harmony goal of supplying at least 25% of the world's electricity before 2050, much greater commitment from policymakers will be required.
All Publications »
Tags:
NUCLEAR
,
POWER
,
ENERGY
Chronicle:
2020, May, 28, 11:39:00
MASTERING ENERGY STORAGE & CHARGING ELECTRIC VEHICLES WORKSHOP
A comprehensive understanding of the technology solutions, business considerations and competitive environments of the booming electricity storage market, and the issues facing power systems when electric vehicles (EVs) become mass-market.
2020, May, 28, 11:38:00
PUBLIC PRIVATE PARTNERSHIP WORKSHOP: FINANCING, PROJECTS & CONTRACTS
Singapore – The Public Private Partnership (PPP): Financing, Projects & Contracts workshop is back for 2020. With more sessions in different locations, Infocus International is delighted to bring one of their best events to professionals from all around the world.
2020, May, 28, 11:37:00
POWER CONTRACTS & NEGOTIATION
Power Contracts & Negotiation 30 June – 2 July 2020, Singapore 21 – 23 September 2020, Johannesburg
2020, May, 28, 11:30:00
MALAYSIA'S PETRONAS PROFIT 68% LOWER
Petronas Profit After Tax (PAT) for the quarter stood at RM4.5 billion, 68 per cent lower than the RM14.2 billion posted in the corresponding quarter in the previous year,
2020, May, 28, 11:25:00
AUSTRALIA'S SANTOS BUYING $1.265 BLN
Santos today is pleased to announce it has completed the acquisition of ConocoPhillips' northern Australia and Timor-Leste assets for a reduced purchase price of US$1.265 billion plus an increased contingent payment of US$200 million subject to a final investment decision (FID) on Barossa.
2020, May, 28, 11:20:00
AUSTRALIA'S SOLAR AND BATTERY MICRO-GRIDS
"Stand-alone power systems, which are usually a combination of solar, batteries and a back-up generator, are getting cheaper and more sophisticated. In contrast, supplying customers using poles and wires in remote areas can be very costly."
All Publications »