2019-09-23 13:45:00
ROSNEFT INVESTMENT FOR INDIA
ROSNEFT - 17 September 2019 - New Delhi, India: On September 17th, the Rosneft delegation led by the Chairman of the Management Board and CEO, Igor Sechin visited New Delhi to meet the Honorable Minister of Petroleum and Natural Gas, Government of India, Dharmendra Pradhan. The purpose of this visit was to develop further the agreements reached during the discussions on energy cooperation between the President of Russia Vladimir Putin and the Honorable Prime Minister of India Narendra Modi at the Eastern Economic Forum in Vladivostok.
During the course…
Log in to read the publication.
An authorized user gets access to four FREE publications per month.
You can also buy a full access to all publications of the site since January 2014.
Earlier: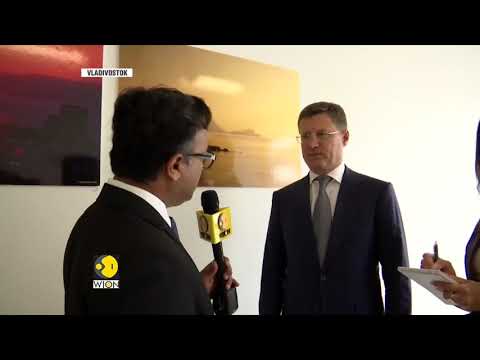 2019, September, 5, 15:05:00
ПАРТНЕРСТВО РОССИИ, ИНДИИ
Владимир Путин отметил, что взаимодействие в энергетике - стратегическая сфера российско-индийского сотрудничества.
All Publications »
Tags:
РОСНЕФТЬ
,
ИНДИЯ
,
ИНВЕСТИЦИИ
,
ROSNEFT
,
INDIA
,
INVESTMENT
Chronicle:
2020, May, 26, 10:23:00
PUBLIC PRIVATE PARTNERSHIP WORKSHOP: FINANCING, PROJECTS & CONTRACTS
Singapore – The Public Private Partnership (PPP): Financing, Projects & Contracts workshop is back for 2020. With more sessions in different locations, Infocus International is delighted to bring one of their best events to professionals from all around the world.
2020, May, 26, 10:22:00
POWER CONTRACTS & NEGOTIATION
Power Contracts & Negotiation 30 June – 2 July 2020, Singapore 21 – 23 September 2020, Johannesburg
2020, May, 26, 10:20:00
JAPAN STOCKS UP ANEW
The benchmark Nikkei average advanced 2.6% to 21,271.17, its highest close since March 5,
2020, May, 26, 10:15:00
TC ENERGY SELLS $2.1 BLN
TC Energy Corporation has completed the sale of a 65 per cent equity interest in the Coastal GasLink Pipeline Project
2020, May, 25, 12:50:00
OIL PRICE: NEAR $35 ANEW
Brent was up 6 cents, or 0.2%, at $35.19 a barrel, WTI had gained 27 cents, or 0.82%, at $33.52 a barrel.
2020, May, 25, 12:45:00
U.S. ENERGY MARKET DOWN
Oil markets are being significantly disrupted due to global market dynamics and the coronavirus pandemic, the oil price crash was "causing financial and credit challenges, including oil company bankruptcies."
2020, May, 25, 12:40:00
GERMANY ECONOMY RECESSION
Germany's capital investments fell by 6.9%, private consumption by 3.2% and exports by 3.1%
All Publications »