2020-01-15 12:20:00
CLIMATE TARGET: 1.5 DEGREES STABILISATION
PLATTS - Meeting global temperature targets is achievable but will require action in every sector of the economy, the International Energy Agency's chief said.
Sustained effort will be required, including multiple strategies, because emissions-intensive coal is still a dominant source of power in Asia, IEA executive director Fatih Birol said in a presentation Saturday.
"A host of policies and technologies will be needed across every sector to keep climate targets within…
Log in to read the publication.
An authorized user gets access to four FREE publications per month.
You can also buy a full access to all publications of the site since January 2014.
Earlier: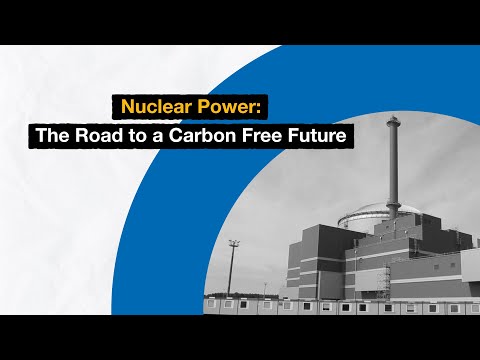 2020, January, 10, 11:17:00
NUCLEAR POWER: CLEAN & RELIABLE
Nuclear power provides 10% of global electricity, but to stem climate change the world is going to need far greater amounts of clean and reliable energy. To tackle climate change, 80% of all electricity will need to be low carbon by 2050.
2020, January, 10, 11:05:00
GLOBAL SOLAR POWER UP
solar installations are expected to grow by an additional 142 GW in 2020 – seven times the world's total solar installations a decade ago.
2020, January, 6, 10:35:00
ASEAN RENEWABLE UP
Each of ASEAN's 10 members have set targets for renewable energy, and technological innovations such as better solar power efficiency and floating solar panels means that renewable energy is now more accessible than ever before.
All Publications »
Tags:
CLIMATE
,
ENERGY
,
COAL
Chronicle:
2020, August, 13, 13:24:00
MINING OF RUSSIA
Mining of Russia 2020 brings together more than 200 senior executives of the key mining companies from Russia and the CIS Name: International Conference & Onsite visit Mining of Russia 2020 Date: 3 - 4 September 2020, Kursk, Russia
2020, August, 13, 13:20:00
USEFUL GLOBAL WARMING
thermodynamic geoengineering, the affordable, long-duration storage that can convert and recycle the thermally stratified energy of the ocean for millennia.
2020, August, 13, 13:15:00
BLACK SEA ENERGY TRANSMISSION
Under the framework of the Black Sea Regional Transmission Planning Project (BSTP), the MOU pledges mutual cooperation and continued development of the region's only common network planning and market simulation models
2020, August, 13, 13:10:00
TURKEY'S ECONOMY DOWN
The value of the Turkish lira has fallen to 7.30 against the US dollar
2020, August, 12, 14:20:00
OIL PRICE: ABOVE $45 ANEW
Brent was up 67 cents, or 1.5%, at $45.17 a barrel, WTI was up 65 cents, or 1.6%, at $42.26 a barrel
2020, August, 12, 14:15:00
U.S. LPG FOR ASIA UP
LPG demand from China and Indian is showing initial signs of recovery, while Indonesia is seeking term cargoes.
All Publications »