2020-09-04 12:25:00
U.S., IRAN, UAE, CHINA SANCTIONS
PLATTS - 03 Sep 2020 - The US government on Sept. 3 sanctioned 11 entities based in Iran, the UAE and China for continuing to facilitate sales of Iranian petrochemical and oil products.
The move is the latest in the Trump administration's efforts to clamp down on illicit flows of oil and petrochemical products from Iran to China.
The Department of the Treasury accused six of the firms of helping Hong Kong-based broker Triliance Petrochemical continue sales, including efforts to "hide or otherwise obscure its involvement in sales contracts."…
Log in to read the publication.
An authorized user gets access to four FREE publications per month.
You can also buy a full access to all publications of the site since January 2014.
Earlier: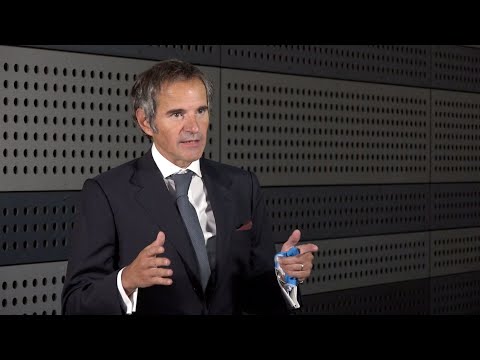 2020, August, 28, 15:27:00
IAEA, IRAN COOPERATION
The International Atomic Energy Agency (IAEA) and the Islamic Republic of Iran (Iran) agreed to further reinforce their cooperation and enhance mutual trust to facilitate the full implementation of Iran's Comprehensive Safeguards Agreement (CSA) and the Additional Protocol (AP) thereto, which is provisionally applied by Iran since 16 January 2016.
2020, August, 26, 13:05:00
IRAN, IAEA COOPERATION
Grossi reportedly said: "The IAEA will not succumb to outside pressure over Iran. The agency is not swayed by any third party, but naturally there is some pressure which the agency will not bow to …
2020, August, 25, 14:25:00
IRAN'S GAS PROJECTS $5.5 BLN
Iranian President Hassan Rouhani has inaugurated three major gas projects worth over $5.5 billion
All Publications »
Tags:
USA
,
IRAN
,
UAE
,
CHINA
,
SANCTIONS
Chronicle:
2021, January, 19, 13:34:00
Лидеры гидроэнергетики Узбекистана, Грузии, Турции, Казахстана, России соберутся в Ташкенте 17-18 февраля 2021
Ключевые игроки индустрии гидроэнергетики Узбекистана, Грузии, Турции, Казахстана, России и других стран соберутся в 17-18 февраля в Ташкенте. Встреча пройдет в рамках 5-го ежегодного международного конгресса и выставки «Гидроэнергетика Центральная Азия и Каспий 2021».
2021, January, 19, 13:33:00
5TH ANNUAL INTERNATIONAL CONGRESS AND EXIBITION "HYDROPOWER CENTRAL ASIA AND CASPIAN 2021"
The 5th Annual International Congress and Exhibition: Hydropower Central Asia and Caspian 2021 is a professional venue for business and government representatives to exchange experience and consolidate efforts for successful development of investment projects on construction and reconstruction/modernisation of hydropower plants in the region.
2021, January, 19, 13:30:00
SCOTLAND WIND POWER 10 GW
In October 2020, the Scottish government raised its target for offshore wind power capacity by 2030 from 8 GW to 11 GW.
2021, January, 18, 13:15:00
OIL PRICE: NEAR $55 AGAIN
Brent fell 20 cents, or 0.4%, to $54.90 a barrel. WTI fell 20 cents, or 0.4%, to $54.90 a barrel.
2021, January, 18, 13:10:00
CHINA'S ECONOMY UP
China gross domestic product grew 2.3% in 2020
2021, January, 18, 13:05:00
CHINA INDEXES UP
The blue-chip CSI300 index rose 1.1% to close at 5,518.52, while the Shanghai Composite Index gained 0.8% to 3,596.22.
2021, January, 18, 13:00:00
CHINA OIL THROUGHPUT UP
On a metric tons basis, the December throughput went up 2.8% from November and 2.1% from a year ago to 60 million mt.
All Publications »