2020-09-04 12:25:00
U.S., IRAN, UAE, CHINA SANCTIONS
PLATTS - 03 Sep 2020 - The US government on Sept. 3 sanctioned 11 entities based in Iran, the UAE and China for continuing to facilitate sales of Iranian petrochemical and oil products.
The move is the latest in the Trump administration's efforts to clamp down on illicit flows of oil and petrochemical products from Iran to China.
The Department of the Treasury accused six of the firms of helping Hong Kong-based broker Triliance Petrochemical continue sales, including efforts to "hide or otherwise obscure its involvement in sales contracts."…
Log in to read the publication.
An authorized user gets access to four FREE publications per month.
You can also buy a full access to all publications of the site since January 2014.
Earlier: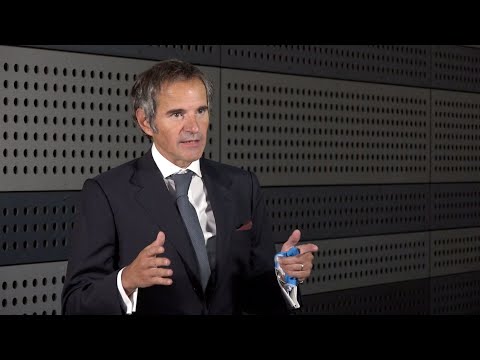 2020, August, 28, 15:27:00
IAEA, IRAN COOPERATION
The International Atomic Energy Agency (IAEA) and the Islamic Republic of Iran (Iran) agreed to further reinforce their cooperation and enhance mutual trust to facilitate the full implementation of Iran's Comprehensive Safeguards Agreement (CSA) and the Additional Protocol (AP) thereto, which is provisionally applied by Iran since 16 January 2016.
2020, August, 26, 13:05:00
IRAN, IAEA COOPERATION
Grossi reportedly said: "The IAEA will not succumb to outside pressure over Iran. The agency is not swayed by any third party, but naturally there is some pressure which the agency will not bow to …
2020, August, 25, 14:25:00
IRAN'S GAS PROJECTS $5.5 BLN
Iranian President Hassan Rouhani has inaugurated three major gas projects worth over $5.5 billion
All Publications »
Tags:
USA
,
IRAN
,
UAE
,
CHINA
,
SANCTIONS
Chronicle:
2021, May, 13, 17:34:00
7th INTERNATIONAL LNG CONGRESS REVEALS THE BUSINESS PROGRAM
The 7th International LNG Congress will be held on the 7th-8th of June in Madrid, Spain. LNG supply potential in Europe, usage of alternative fuels, vehicles mobility, marine transportation and storage, politics and financing in the market, and small- and large-scale LNG projects will be the main topics of the Congress.
2021, May, 13, 17:30:00
TAIWAN OFFSHORE WIND 15 GW
Taiwan is expected to develop a total of 9 GW of offshore wind between 2026 and 2031 and 6 GW between 2032 and 2035.
2021, May, 13, 17:25:00
PAKISTAN HYDROPOWER 1.5 GW
The civil works contract is worth US$355m and full commissioning is scheduled in mid-2024.
2021, May, 13, 17:20:00
U.S. GDP UP 6.4%
Real gross domestic product (GDP) increased at an annual rate of 6.4 percent in the first quarter of 2021
2021, May, 12, 13:05:00
OIL PRICE: NEAR $69
Brent climbed 18 cents, or 0.3% to $68.73 a barrel. WTI rose 20 cents, or 0.3%, to $65.48.
All Publications »