2020-09-04 12:25:00
U.S., IRAN, UAE, CHINA SANCTIONS
PLATTS - 03 Sep 2020 - The US government on Sept. 3 sanctioned 11 entities based in Iran, the UAE and China for continuing to facilitate sales of Iranian petrochemical and oil products.
The move is the latest in the Trump administration's efforts to clamp down on illicit flows of oil and petrochemical products from Iran to China.
The Department of the Treasury accused six of the firms of helping Hong Kong-based broker Triliance Petrochemical continue sales, including efforts to "hide or otherwise obscure its involvement in sales contracts."…
Log in to read the publication.
An authorized user gets access to four FREE publications per month.
You can also buy a full access to all publications of the site since January 2014.
Earlier: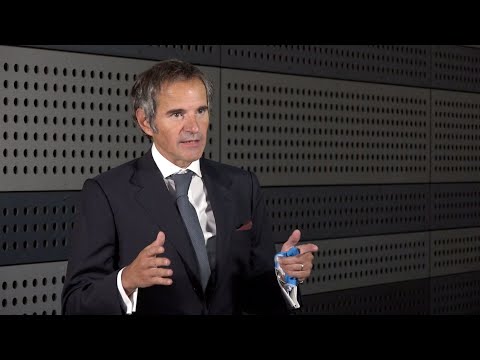 2020, August, 28, 15:27:00
IAEA, IRAN COOPERATION
The International Atomic Energy Agency (IAEA) and the Islamic Republic of Iran (Iran) agreed to further reinforce their cooperation and enhance mutual trust to facilitate the full implementation of Iran's Comprehensive Safeguards Agreement (CSA) and the Additional Protocol (AP) thereto, which is provisionally applied by Iran since 16 January 2016.
2020, August, 26, 13:05:00
IRAN, IAEA COOPERATION
Grossi reportedly said: "The IAEA will not succumb to outside pressure over Iran. The agency is not swayed by any third party, but naturally there is some pressure which the agency will not bow to …
2020, August, 25, 14:25:00
IRAN'S GAS PROJECTS $5.5 BLN
Iranian President Hassan Rouhani has inaugurated three major gas projects worth over $5.5 billion
All Publications »
Tags:
USA
,
IRAN
,
UAE
,
CHINA
,
SANCTIONS
Chronicle:
2020, December, 3, 11:30:00
EUROPE'S GNG EMISSIONS DOWN
Since 1990, GHG emissions in the EU have been steadily declining, with emissions in the EU 27 falling to 24% below their 1990 levels in 2019.
2020, December, 2, 14:45:00
OIL PRICE: NOT ABOVE $48
Brent were down 9 cents, or 0.2%, at $47.33 a barrel . WTI was down 11 cents, or 0.3%, at $44.44.
2020, December, 2, 14:40:00
RUSSIA'S OIL PRODUCTION 10 MBD
November production was down 11% on the year at 46.07 million mt, or around 11.26 million b/d. This was due to deeper output cuts under the OPEC+ agreement in 2020 compared with 2019.
2020, December, 2, 14:25:00
GREEN HYDROGEN COST & SECURITY
Replacing natural gas with hydrogen has its pitfalls, starting with how it affects the pipelines it travels in and the appliances that use it.
All Publications »